Travel Responsibly - Without a Car

Reduce Your Environmental Impact

Save Energy - Save Money - Arrive Relaxed



When planning a vacation, do you assume driving is necessary?
Do you drive your own car when distances permit?
Or plan a car rental after your flight arrives?
Is there even another option? Is traveling without a car possible?
Is traveling without a car possible? Not only is it possible, it is safer, better for the environment, saves energy, reduces hassles and costs less. Driving may appear necessary, but car-free travel is possible in much of the United States and Canada. Public transportation is available to, and locally within many popular destinations and is continually being introduced in new areas and expanded in existing locations. When public transportation doesn't serve your destination directly, but is available nearby, walking, biking, taxis and car-sharing offer convenient options for the first or last few miles. In addition to being an enjoyable way to get to your destination, biking and walking are great exercise and provide the opportunity to experience the area you are passing through more intimately.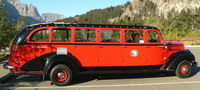 If you use public transportation for commuting to work, shopping and other local errands, you are already familiar with the benefits it provides. Amtrak, Via Rail, Greyhound and a number of smaller carriers operate extensive networks of intercity trains and buses making long distance trips by public transportation possible with all of the same benefits. Connecting local services add thousands of destinations to the possibilities.
Most cities in North America maintain extensive local public transportation systems, making city vacations without a car effortless. Congested city streets with limited or expensive parking make it a logical option. That doesn't mean you need to drive when visiting rural or non-urban areas. Public transportation is available in many of these areas as well. Tours are frequently an option when visiting destinations not directly served by public transportation or if you prefer the expertise of an experienced guide.
Could we use more and better public transportation? The transportation infrastructure in Europe, where service is available to almost every destination and is frequent and reliable, makes it obvious that public transportation in North America could be improved. Locations served, frequency of service and reliability are all areas needing improvement. Public transportation in the United States and Canada, however is an option more often than many realize. When combined with tours, biking, walking and taxis, the possibility of traveling without a car becomes even more feasible. Whether you are traveling to visit friends or relatives, vacationing or for business, it is frequently possible to get to your destination without using a car.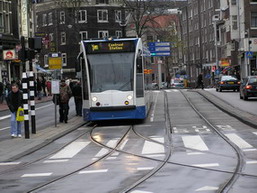 In recent years, the need for environmentally sound transportation has become obvious: transportation that uses less fossil fuel, that emits less toxic gases and transportation that helps eliminate the need for more or larger roads. We are becoming painfully aware of our contribution to environmental problems when traveling by private automobile, one of the largest contributors to greenhouse gases and other pollutants. Traveling via public transportation is one of the most effective ways to reduce environmental impact and reduce the use of increasingly scarce fuel resources.
The economic crisis and the resulting fluctuations in fuel costs we are currently experiencing are convincing ever more people to consider public transportation as a viable option for at least a portion of their travels. In the last few years, public transportation ridership has increased to levels not seen in years and more than half of public transportation issues on the ballot have been approved by voters. As this demand continues to increase, additional service, both of frequency and areas served, will most likely be forthcoming to accommodate the demand.
When you are traveling near home, you are probably at least somewhat familiar with the available transportation services. When you travel further afield, this information may be more difficult to locate.
Is there service to the town or point of interest you plan to visit?

Which train or bus line serves the location?

Is there service directly to your destination or do you need to walk, bike or take a taxi for the last few miles?

Is your destination far enough from transportation services that a rental car or car-sharing service is necessary for part of the trip?

How often does the train or bus operate?

What is the fare?

Are there service restrictions that may affect your plans?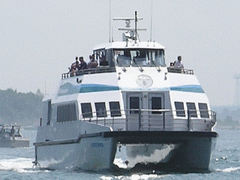 Finding answers to these questions can sometimes be difficult, but not impossible. The goal of "Pubtrantravel" is to provide the information and resources necessary to plan a trip using public transportation as an alternative to driving.
Use the links to the left to help find public transportation services, service providers, tour operators, biking and walking resources, car share and rental information, timetables, maps and other pertinent information. These links are helpful whether using public transportation for your entire trip or flying longer distances and then using public transportation locally. They are also helpful when combining public transportation with tours, bicycling, walking and other forms of car-free travel.
Visit Steve Atlas' "Car Free Journeys" section for detailed information about popular destinations where visiting without using a car is not necessary for an enjoyable trip.
Future plans are for more detailed information for specific destination categories such as national parks, ski resorts, beaches, state parks, major cities and other popular destinations. Current information will also be updated as new information is discovered and new services introduced.
Email comments, suggestions, criticisms and any details you feel should be included, deleted or changed. All information will help travelers who prefer to leave the car at home and enjoy a relaxing vacation.
Discus comments